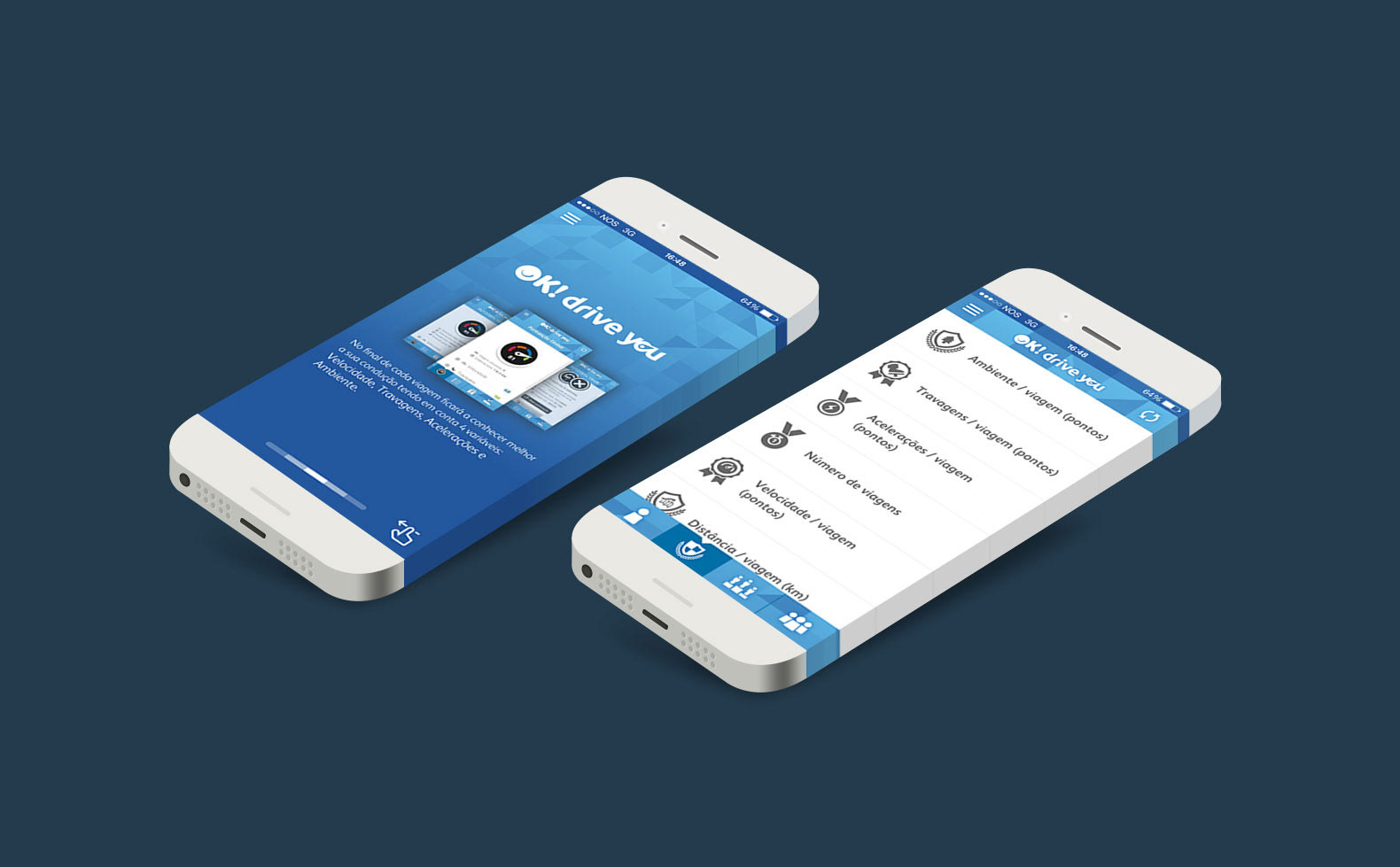 The few communication moments between a car insurance company and it's users are mostly based on accidents and other negative events.

Strategy
Create new positive and relevant communication moments between users and insurer.

Idea
A mobile app that measures drivers' performance in real time and concedes benefits to those who are good drivers.
How it works
Using built-in smartphone components such as an accelerometer and GPS, we collect speed, location, distance, acceleration and braking times during any given trip. Each time a trip ends the score is converted into a variable discount voucher that can be used to secure an insurance at OK! teleseguros.