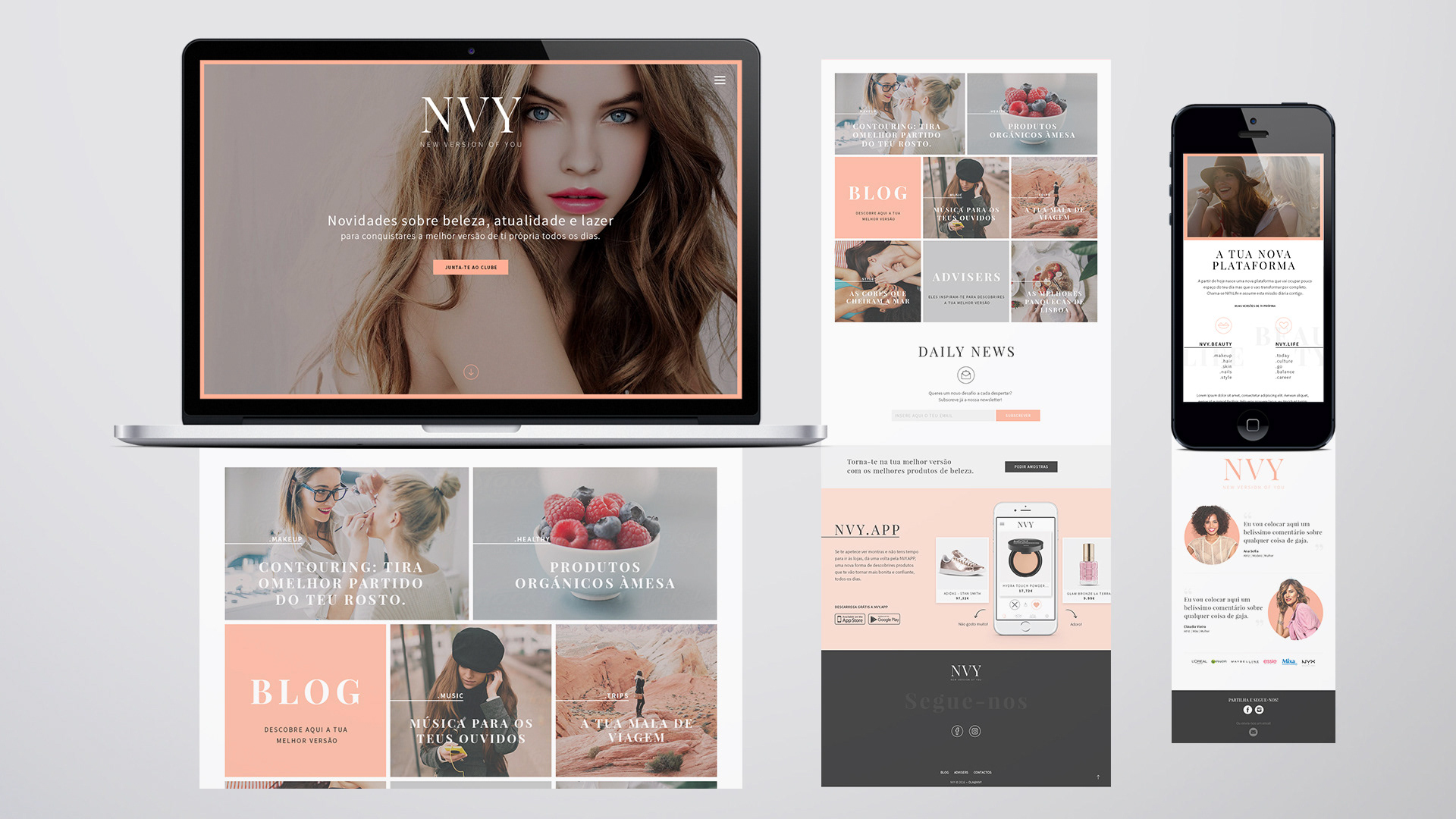 Challenge
L'Oréal wanted to reach Portuguese women between 25 and 40 years old in a more relevant and regular way. Communicating directly with consumers, without relying on third parties, is key to knowing them better and to collecting feedback about products.
Strategy
Create a new editorial brand aimed at young urban women. But more than just another beauty blog, we created an integrated digital content ecosystem. A bundle of a daily newsletter with a 5 minute summary of the news, a fashion guide, a blog and an app for product discovery. A project that created synergies between L'Oréal brands and made it easier to distribute product samples in a more segmented way.
Brand
NVY​ - ​​​​​​New Version of You
Positioning
But NVY is more than just a content platform, an online magazine, a blog or an app. NVY is a club. A club for women who want more. A club that unites beauty, self-improvement, and convenience. A club that gives you access to summarised information, and easy-to-read content. And access to new products, relevant promotions, exclusive samples, and unforgettable experiences.
NVY is a club that women can subscribe to at
www.nvy.pt
.