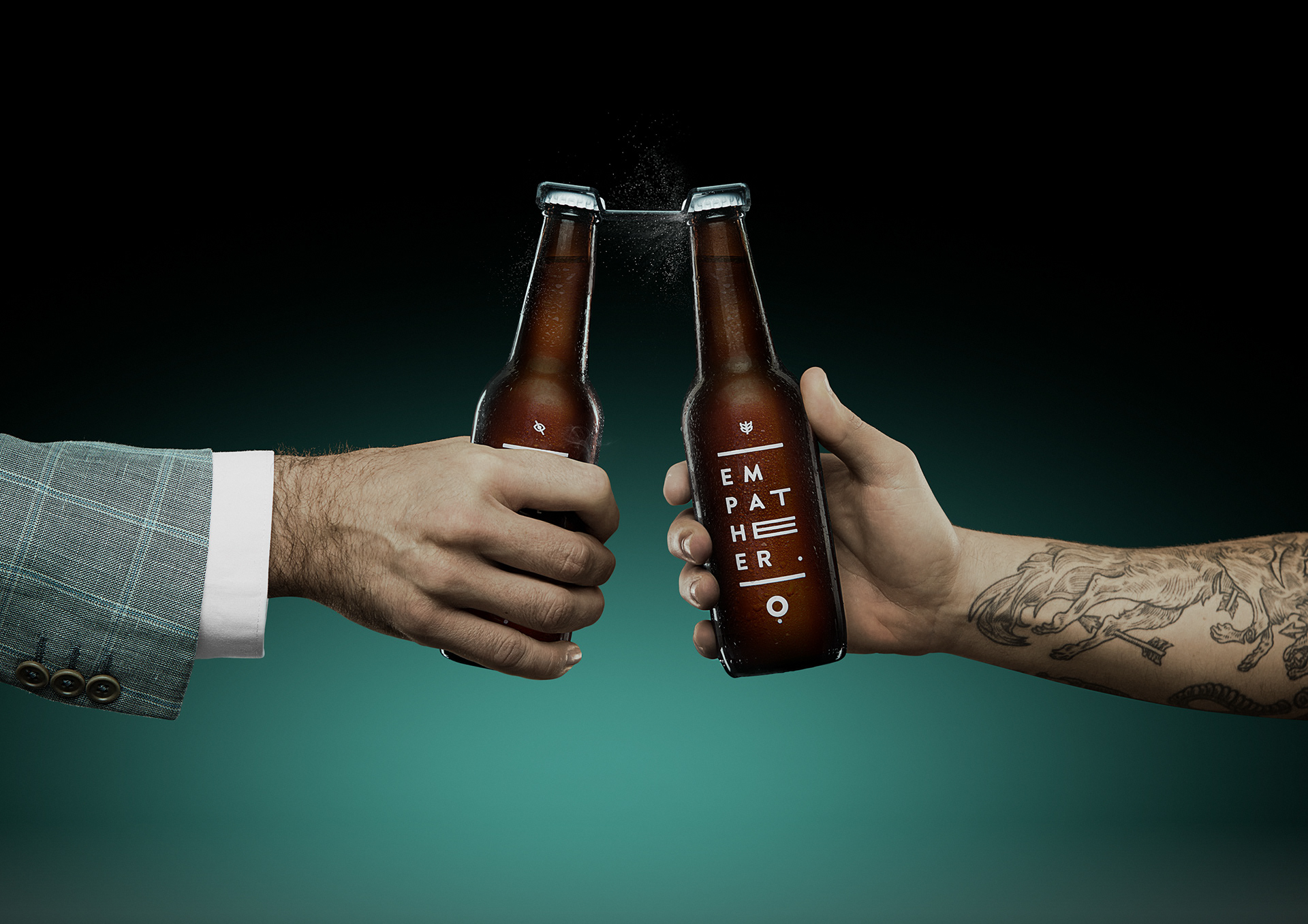 To celebrate its 17th anniversary, comOn, a marketing agency that embodies empathy as the core value in their work, wanted to find a way to reinforce the importance of walking a mile in someone else's shoes. 
Idea
In partnership with craft brewer "MUSA", we created Empatheer - a beer that couldn't be opened alone.
Each two-sets of beers was attached by a device that keeps them locked.To unlock them, two people must pull the bottles simultaneously in opposite directions.
We produced labels with different messages to make the experience more amusing:
- "Empathy never tasted so good."
- "Stop reading this label and start a conversation."
- "Water, barley, hops, yeast and loads of empathy."
- "Do not drink if intolerant to empathy."
- "Contains 4.5% empathy."
- "Empathy without moderation."
The idea encouraged employees and clients to get to know each other better during the anniversary event. After all, there is no better excuse for a good conversation than good beer.