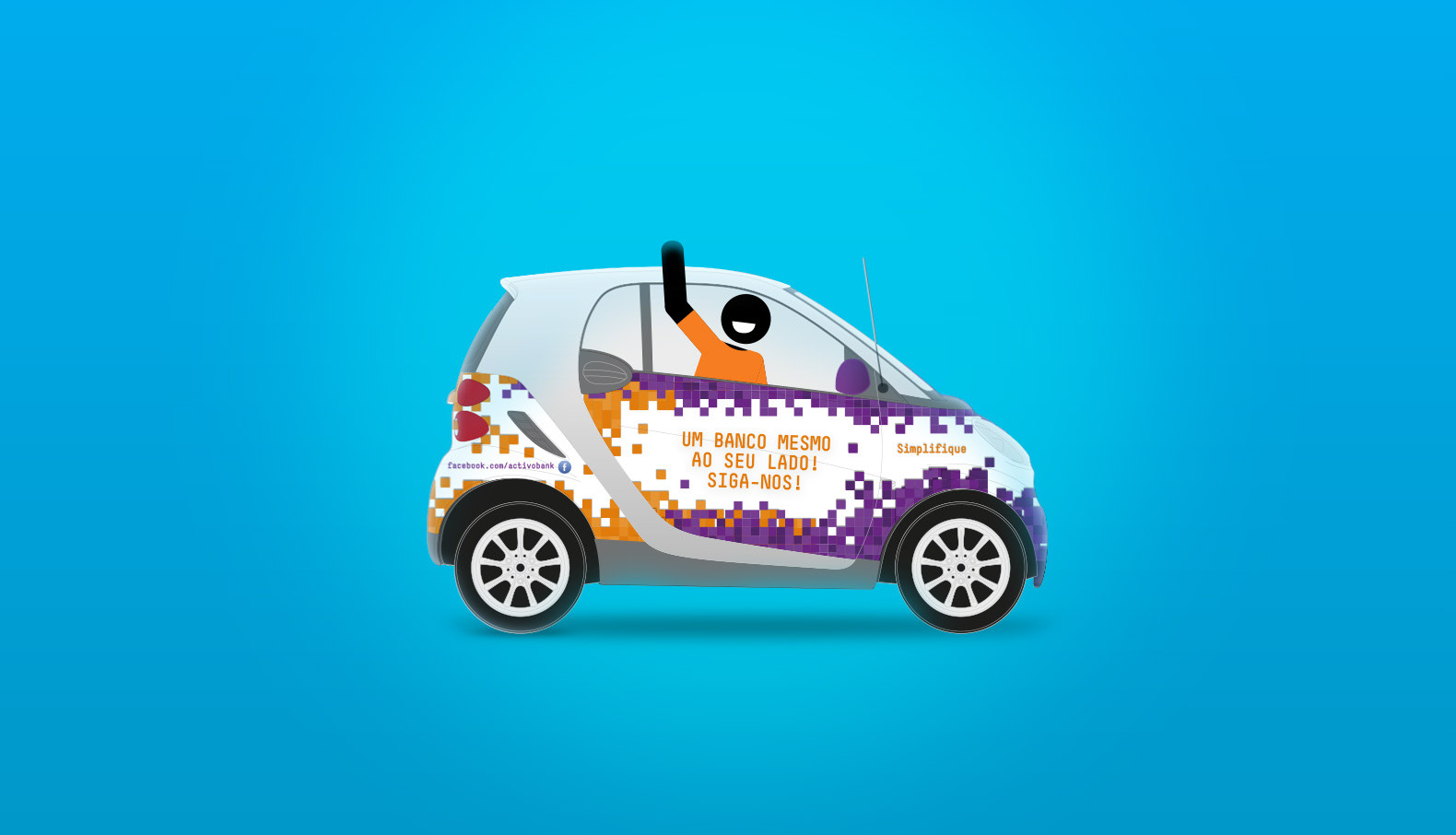 In May 2012 ActivoBank was involved in an unusual episode that involved the destruction and vandalism of one of the bank's cars.
Strategy
Turn this negative publicity event into something positive.
Idea
Collaboratively rebuild a vandalized car with the help of ActivoBank's Facebook community.  
How it works
We created a Facebook app asking the contribution of the fans to customize and decorate the different parts of the car.
Best Bank in Social Media in Europe, Global Finance Awards 2012